2nd Annual G-Man Shootout Roundup
SOLD OUT
2nd Annual




G-Man

Shootout Roundup

May 17–19, 2018

G-Man Golf

P. O. Box 7819

Northridge, CA 91327

Telephone:
(818) 266-9181

Fax:
(818) 772-7478

E-Mail:
gmga@sbcglobal.net

Schedule of Events
Thursday - May 17, 2018
7:45 AM - Shotgun starts at the Indian Ridge Country Club
Friday - May 18, 2018
7:45 AM - Shotgun starts at the Mission Hills Country Club - Arnold Palmer Course
Saturday - May 19, 2018
7:45 AM - Shotgun starts at the Indian Wells Country Club Course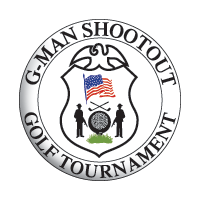 Happy New Year everyone. We are all set for the 2nd Annual G-Man Shootout Roundup Golf Tournament. The dates of play will be May 17, 18 & 19, 2018. We will play the Indian Ridge Country Club, Mission Hills Country Club - Arnold Palmer Course and the Indian Wells Country Club Course. Following our schematics from the 2017 1st annual tournament, this is a no frills golf tournament with one exception. On our last day of play at the Indian Wells Country Club, we will have a small luncheon after play. This tournament will continue to be a charitable event with the proceeds going to the FBIAA Memorial College Fund for the children of FBI Agents killed in the line of duty. In addition, this tournament will be a truly fun outing wherein we will play on three beautiful golf courses.
The 2nd Annual G-Man Shootout Roundup would like to make a donation to the kids. To further this goal, we are going to have an optional 50/50 raffle each day that benefits the Memorial College Fund, under the direction and control of Jack Foley, FBI Kansas City (ret). Two drawings each day, with the daily pot being split evenly between the winner and the fund. The tickets are $20 each day for a total of $60 or you may purchase six (6) tickets for $100 (which gives you two chances at winning per day). We're a charitable group, let's continue to help the kids.
There will be no registration. As in past years, upon receipt of your emailed or faxed registration, we will send you a confirmation; thereafter, we will meet at the golf course on Thursday, May 17th. As in the past, if something comes up, please call Bob at (818) 266-9181 or email us and we will try to cancel your participation.
The Indian Wells Resort Hotel has again indicated that they would be happy to be our host hotel once again at a very good rate of $109 per night plus tax and they will waive the resort fee. When you make your reservation, let them know that you are with FBI G-Man Shootout.
Charitable Tournament
Just a reminder, these tournaments are 501(c)(3) charitable tournaments for the FBI Agents Association Memorial College Fund and hold tax I.D. #133-351-127. We welcome all donations. Please make your checks payable to the FBIAA and mail to: P.O. Box 7819, Northridge, CA 91327.
Sights & Sounds
This tournament is about all of us and our family members and guests having a great time. Palm Springs is not just golf, temperate weather, and retirement. It is breathtaking scenery and sunsets, spas, amusement and water parks, rock climbing, boating and fishing, tours of historic buildings and mission style homes, ancient and fascinating tile work and pottery,
first-class restaurants, Vegas style entertainment, and the ching ching and chatter of slots and table games at the casinos.
Three world-class gaming casinos are within ten to fifteen minutes of the Indian Wells hotel:
The Agua Caliente Casino Resort Spa on Bob Hope Drive in Rancho Mirage boasts Coachella Valley's premier poker room and concert theatre, great dining, and entertainment: (888) 999-1995
The Spotlight 29 run by the 29 Palms Band of Mission Indians in Coachella offers 2,000 gaming machines, 39 table games, poker, live entertainment, DJ's, and a dress code: (760) 775-5566
The Fantasy Springs Resort Casino offers elegance, exciting ambience, and good luck on 2,000 hot slots, video poker, and table games: (800) 827-8940
Other Tournaments & Events for 2018
The FBIAA National Golf Tournament
Moorpark, California - August 25, 2018
This is a national trust charity tournament, providing scholarships for the kids of Agents killed in the line of duty. This year's tournament will again be played at the stunning Moorpark Country Club located in Moorpark, California.
Contact Bob Jones at gmga@sbcglobal.net for more information.