1st Annual G-Man Shootout Roundup
1st Annual




G-Man

Shootout Roundup

May 18–20, 2017

G-Man Golf

P. O. Box 7819

Northridge, CA 91327

Telephone:
(888) 248-2300

Fax:
(818) 772-7478

E-Mail:
gmga@sbcglobal.net

It is a new year — amazingly, 2016. Wow. What an extraordinary world we live in. It is rich with a kaleidoscope of challenges and...
Read More...
Honorary Chairman
Chi Chi Rodriguez is not only a champion of the greens, and a legend of the game; he is a faithful champion and fund-raiser for the FBIAA Memorial College Fund. He loves children. It's as simple as that. Our gratitude is out of bounds.
Thank you Chi Chi from all of us!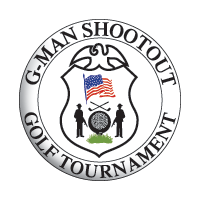 Howdy y'all. Well, here we are. The 25th Annual G-Man Shootout in May 2016 culminated a series of charitable golf tournaments that met its objectives of raising a significant amount of funds, which has been placed into the FBI Agents Association's National Trust Fund in Washington, D.C. As we all know, funds from this Trust will provide college scholarships to kids of FBI Agents killed in the line of duty. We thank all of the players, sponsors, vendors, volunteers and the Southern California Golf Association.
I thought we were done. However, many of you have requested that we begin anew and have a three-day no frill golf tournament in Palm Springs, California. This tournament will not be a charitable event – it will be strictly a fun outing wherein we will play on three beautiful golf courses and the rest of this Shootout Roundup is a blank canvass that we will fill in as we take this new journey. So we begin by asking how many of you would like to participate. I will ask the Indian Wells Resort Hotel if they will be our host hotel and give us a large discount on hotel rooms. I have also spoken with Greg Daniels at the 19th Hole to ascertain if we can culminate the event at his Sports Bar. I have a small committee to assist in the preparation of this tournament. We have a multitude of issues to work out but rest assured, if you want this to happen, we will make it happen. For right now, send me an email at gmga@sbcglobal.net if you are interested in playing. The dates will be May 18-20, 2017. The first step is to hear from you all. If we have a good response, say 50 plus players, we will move forward and get this tournament locked in. If you have suggestions, not saying that we will use them (LOL), please send to the above email address.
These three days in May are all about the camaraderie of friendship, a fun event, magnificent sunsets, lush greens, and a rich array of Palm Springs hospitality and venues. Yes. From unforgettable golf courses and sightseeing to great casinos, restaurants and renowned entertainers, there's an abundance of all you could ever want to see or do in Palm Springs.
About the Event
The 1st Annual G-Man Shootout Roundup Golf Tournament will be held May 18 – 20, 2017. Course of play to be determined.
The Charity
The G-Man Desert Shootout got its start as a shootout between Northern and Southern California FBI Agents and grew into a charitable tournament for the FBIAA National Trust Fund, which provides college scholarships to the children of Agents killed in the line of duty.
In addition to the usual risks of "most wanted" manhunts, criminal investigations, and bringing down drug cartels, gangs and auto boosts, Agents are ferreting out terrorism in every nook and cranny of the world. Many are in Iraq and Afghanistan. The G-Men stationed overseas, like our soldiers, are in harm's way daily in their efforts to protect our freedoms and preserve democracy. Most of them have children.
If you are unable to participate in the tournament, we hope you will offer your financial support by sending a charitable, tax deductible donation to the FBI Agents Association Trust Fund. (A tax identification number will be provided upon request.) Please make check donations payable to: FBI Agents Association and send it, along with the appropriate form to G-Man Shootout, P.O. Box 7819, Northridge, CA 91327. For other donations, please call Bob at (818) 266-9181.
Sponsorship
Our tournament is sustained through the generous, ongoing support of our sponsors. We are as dependent on them, as greens are dependent on rich, well-nourished soil. We all know what it's like to try to get that little white ball to the hole when the ground is parched and the grass sparse and brittle.
Our dear nation is still in a drought. The tournament's coffers are lagging. We have to band together. Rather than just relying on our most faithful, generous sponsors (for whom we are immensely grateful), all of us who care about this tournament, and the kids, need to adopt and encourage an attitude of the more, the merrier. We need to reach out to our friends, foes, colleagues, relatives and neighbors and encourage them to become sponsors, at whatever level they can muster. Let's really get the word out. It's about the kids – and their chance at a college education!
So, if you are aware of any organizations or individuals that might want to be sponsors, please ask them to contact Bob Jones at (818) 266-9181 or gmga@sbcglobal.net.
Real Deal
You can help. In previous years, many of you have participated in our very successful G-Man Shootout $50.00 "Real Deal Player Sponsorship Program". Thank you. These particular sponsorships contribute significantly to our overall fund raising efforts. We encourage everyone to participate this year by signing up for at least one Real Deal Sponsorship. Each Real Deal Sponsor will be recognized in the FBI Agents Association National Newsletter. All sponsorships are tax deductible.
Individual Medal Play
Tournament's lowest gross scorer honorably named Lawrence G. Lawler Memorial Trophy – 1st Place (Gross – Tournament Winner)
2nd Place (Gross)
3rd Place (Gross)
FBI Agents' Association Four-Person Team Corporate Sponsor Division (Net)
FBI Agents' Association 1st, 2nd and 3rd Place Open Division (Net)
Longest drive for men and women
Closest-to-the-Pin for men and women
Hole-in-One Prize
Tournament Skins (Net & Gross)
Plus much more to include modified raffle—add to the events exciting fanfares.
Sights & Sounds
This tournament is about all of us and our family members and guests having a great time. Palm Springs is not just golf, temperate weather, and retirement. It is breathtaking scenery and sunsets, spas, amusement and water parks, rock climbing, boating and fishing, tours of historic buildings and mission style homes, ancient and fascinating tile work and pottery,
first-class restaurants, Vegas style entertainment, and the ching ching and chatter of slots and table games at the casinos.
Three world-class gaming casinos are within ten to fifteen minutes of the Indian Wells hotel:
The Agua Caliente Casino Resort Spa on Bob Hope Drive in Rancho Mirage boasts Coachella Valley's premier poker room and concert theatre, great dining, and entertainment: (888) 999-1995
The Spotlight 29 run by the 29 Palms Band of Mission Indians in Coachella offers 2,000 gaming machines, 39 table games, poker, live entertainment, DJ's, and a dress code: (760) 775-5566
The Fantasy Springs Resort Casino offers elegance, exciting ambience, and good luck on 2,000 hot slots, video poker, and table games: (800) 827-8940
Schedule of Events - TBA
Thursday - May 17, 2017
Friday - May 18, 2017
Saturday, May 19, 2017
7:30am – Shotgun Starts
$50.00 - Buy In
Eligible to participate in the longest drive and closest-to-the-pin contests (valuable prizes awarded to men and women contestants); hole-in-one cash prize, 35 raffle tickets and a grand prize raffle drawing for this category. Individuals that do not sign up either thru the prepay, or at the tournament registration, are not eligible for any prizes in the "Buy-In" contest. Many additional prizes are added to the giveaway list during the event. So don't miss out. One of the best deals in town.
Skins
Players will be able to participate in net and gross skins. Sign up at registration.
Important Reminders
All golfers are reminded to bring HANDICAP CARDS or a HANDICAP LETTER from their club professional to registration. Golfers are also reminded to bring their putters to registration for red tape marking. Putts that are within the leather (tape markings) are considered holed-out.
Other Tournaments and Events for 2016
The FBIAA National Golf Tournament
August 2017 - Moorpark Country Club, Moorpark, CA
This is a National Trust Charity tournament, providing scholarships for the kids of Agents killed in the line of duty.
This year's tournament will be played at the stunning Moorpark Country Club located in Moorpark, California.
Contact Bob Jones at gmga@sbcglobal.net or visit our website at www.gmangolf.com for more information.